Ghost Mountain Inn

Close to Mkuze & Zimanga Game Reserves, Northern KwaZulu-Natal
Hotel and Health Spa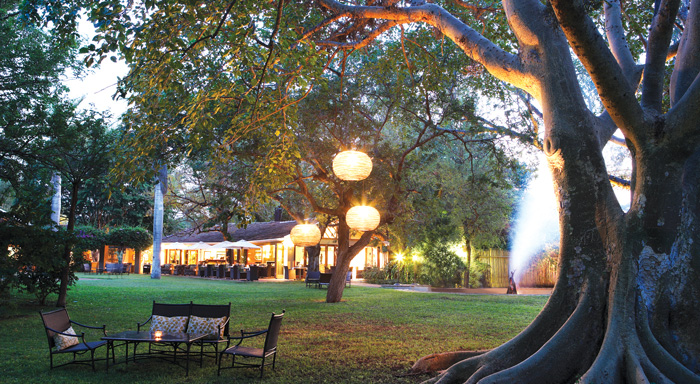 At the foot of the legendary Ghost Mountain lies the privately owned 4 Star Ghost Mountain Inn, a perfect setting for taking time out to relax and experience the charms of Africa in comfort and style.
For the more adventurous our Safari company offers a variety of guided tours to explore this diverse region with a variety of game drives, birding walks, hikes, tiger fishing, boat rides and Zulu cultural trips.
Ghost Mountain Accommodation
Relax in one of our 50 tastefully appointed, en suite bedrooms complete with television, telephone and air conditioning or take in the golden African sunset from your very own garden patio. The Inn offers 23 Standard Rooms, 26 Executive Rooms and a spacious Suite.

Ghost Mountain Spa & Facilities
The Inn provides good food and friendly service either in the air conditioned restaurant or on the terrace overlooking the expansive grounds and swimming pool. Also two pubs, Tshaneni and Mtwazi, the original pub from when the Inn was built in 1962. Our Health Spa offers skin and body treatments, an indoor gym and a steam room.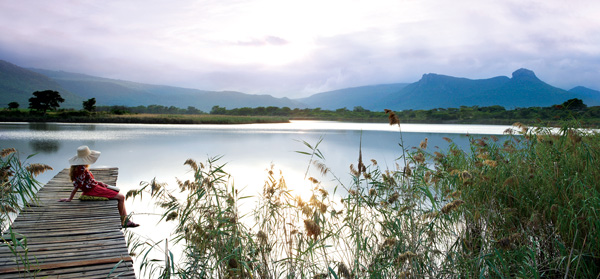 Ghost Mountain Location
Situated in picturesque northern KwaZulu-Natal we are within easy reach of some of these game and coastal reserves in Maputaland and the Elephant Coast
Mkhuze Game Reserve with it's natural diversity and renowned birding (over 450 species)
Hluhluwe iMfolozi Game Reserve for the Big Five!
Lake Jozini for some exciting Tiger fishing or for Sundowners on the Boat
Lake St Luca World Heritage Site offering hippo tours and whale watching
Tembe Elephant Park, home to the last truly wild elephants in South Africa.
Ndumu Game reserve, a birder's paradise
Kosi Bay with it beautiful scenery, fishing and traditional fish kraals
Sodwana Marine Reserve offers SCUBA Diving, kite surfing, Horse riding, Ski Boat fishing and pristine beaches

For those travelling to southern Mozambique, or between Kruger Park, Swaziland and Durban, Ghost Mountain Inn makes an excellent stopover or memorable getaway.